To My Son - Proudest Achievement - Cuban Link Chain
---
Discover the enchantment of gifting with our Bewitched Cuban Link Chain, a powerful symbol of unbreakable bonds, especially crafted for a parent to bestow upon a son this Halloween. This chain, imbued with the mystical allure of the spooky season, is a lasting emblem of the steadfast love and enduring connection shared between parent and child.
This piece is meticulously crafted, merging durability and elegance, embodying a timeless strength representative of familial bonds, enduring through the shadowy whispers of time. It serves as a magical talisman, echoing the unyielding, protective love of a parent, a keepsake for the son to remember that familial bonds prevail amidst the enigmatic shadows.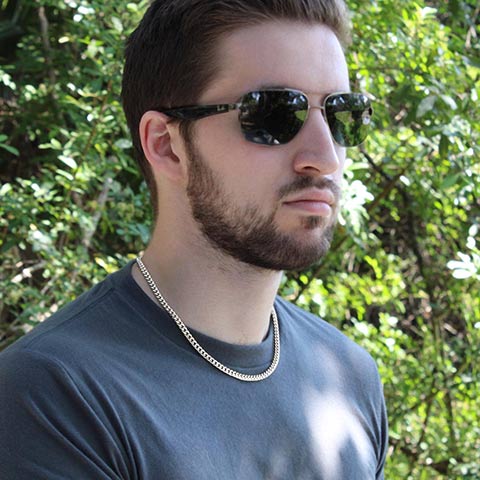 Unique Features:
Sturdy, stylish Cuban Link Design
Expert craftsmanship
Built for longevity
Adjustable for an ideal fit
Secure clasp
The Bewitched Cuban Link Chain comes in a specially designed box, ready to enchant. It's more than a piece of jewelry; it's a cherished emblem of unceasing love and connection, a subtle whisper of the mysterious and unspoken bonds that intertwine the destinies of parent and son.